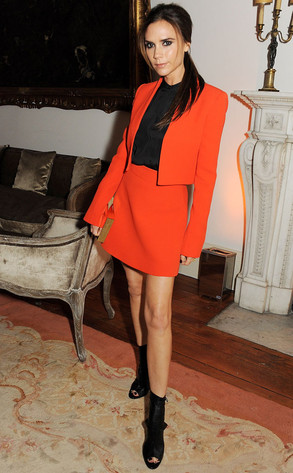 Dave M. Benett/Getty Images
One of Brit's wealthiest fashionistas is growing her posh empire.
In addition to juggling her career with being a mom to four, Victoria Beckhamhas just announced plans to open her very own retail store. While the new business will take time to prep, the former Spice Girl has undoubtedly decided on the location: her native London, of course.
"This is where I want to have my first store...I'd like to do something that is really new, really fresh. Something a little bit conceptual but not too much," she told British Vogue at London's Royal Festival Hall on Sunday.