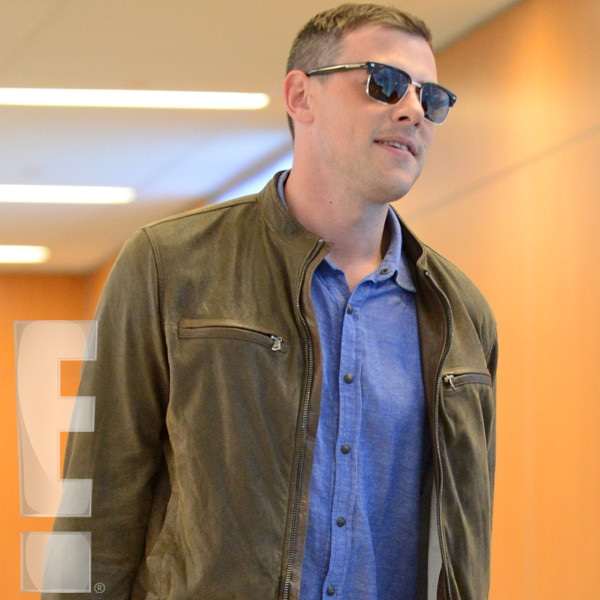 Dean/Ibanez/Bryan/NPG.com
There was no better news yesterday than seeing the first photos of Cory Monteith since he checked himself into rehab.
"I'm very excited," his Glee costar Kevin McHale just told me at Tammy Haddad's annual White House Correspondents' Garden Brunch in Washington, D.C. "I saw the pictures. He looks great."
McHale said he's proud of Monteith for taking a break from work to seek treatment. "It was the right thing to do," he said.
And let's not forget the support Monteith has received from girlfriend Lea Michele. "He's got a good woman behind him," McHale said.
E! News was the first to show you photos of Monteith and Michele at Los Angeles International Airport yesterday catching a flight out of town.
The lovebirds looked "very happy, smiling the entire time," an eyewitness said.
"Sending out big love to everyone," Monteith tweeted later in the day. "Thank you for the continued support! It means the world to me! :)"
And it means the world to us seeing how well you're doing. Keep it up, Cory!
Also at the Garden Brunch were Kevin Spacey, Sharon Stone, Gerard Butler, Michelle Dockery, MC Hammer, Morena Baccarin and political and media types like L.A. Mayor Antonio Villaraigosa, House Majority Leader Eric Cantor, Health and Human Services Secretary Kathleen Sebelius, Democratic Rep. Joaquín Castro of Texas, Andrea Mitchell, Chris Matthews, Tina Brown and Arianna Huffington, among many others. Cohosts included Hilary Rosen and Steve Case.