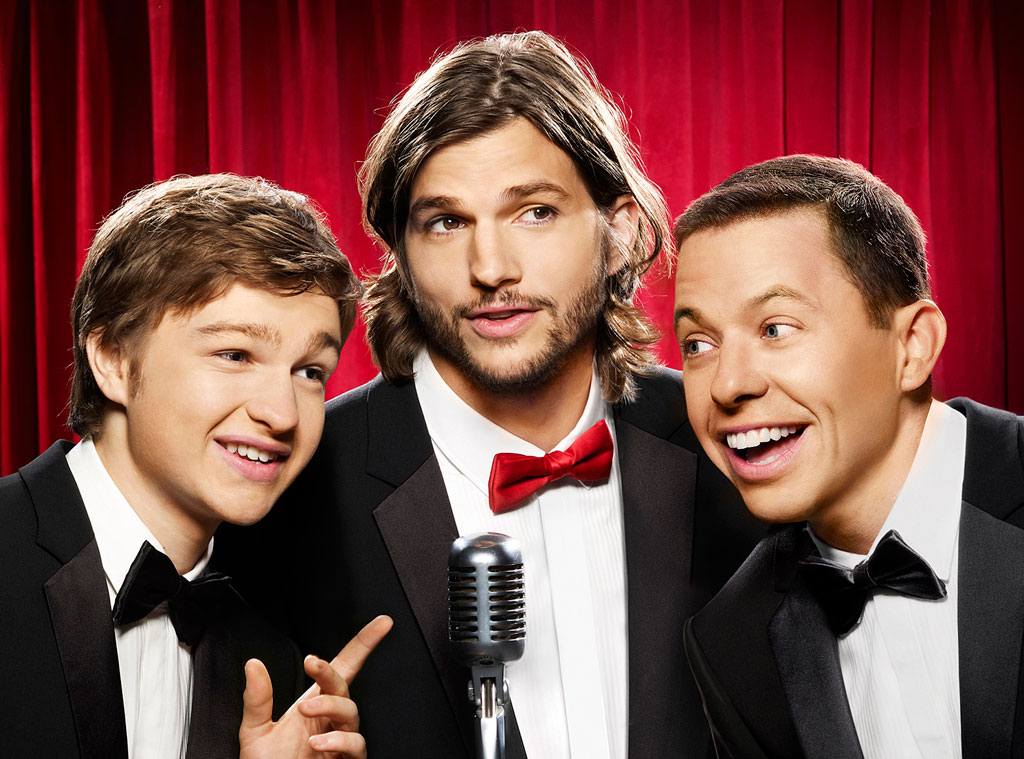 Matt Hoyle/CBS / Warner Brothers
CBS' leading men aren't going anywhere!
Two and a Half Men has officially been renewed for an 11th season, the network announced Friday, and stars Ashton Kutcher and Jon Cryer have closed one-year deals to return.
Kutcher will reportedly make $700,000, with Cryer raking in just slightly less (though he's got that pair of Emmys, right?). Meanwhile, CBS will only be bringing the half-man, Angus T. Jones, back part-time.
Jones' future on the show has been in question since his infamous rant, in which he called the series "filth" and said he no longer wished to be on it.
"We'd like him to be part of it next year he'd like it to be. I think he'd like to come back too. [Creator] Chuck [Lorre] would too... He's made his public apology, we've moved on," CBS president Nina Tassler told reporters back in January.
A source told us that it was "likely" the 19-year-old would choose to go to college after this season.