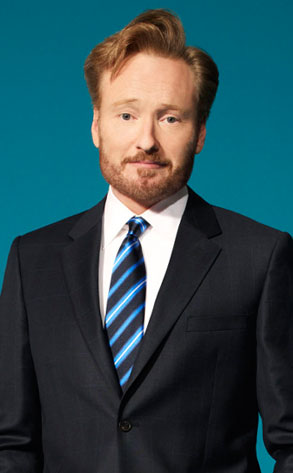 Art Streiber/TBS
Hollywood is taking on D.C.!
E! is heading to the Washington Hilton Hotel for this Saturday's 2013 White House Correspondents' Dinner hosted by Conan O'Brien, and we're livestreaming from the red carpet right here on E! Online. So get ready, because it's going to feel like you're right there with us!
This year, E!'s own Marc Malkin and Alicia Quarles will be manning the carpet and interviewing some of the biggest stars attending (next to President Barack Obama and first lady Michelle Obama, of course).