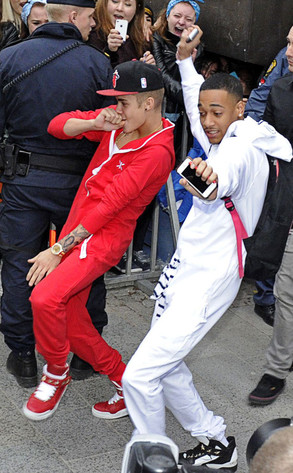 IBL/Rex/Rex USA/BEImages
What's swaggy, blond and red all over?
Why, Justin Bieber, of course!
The "Boyfriend" singer boogied down while making his way to his tour bus in Sweden in a red onesie by OnePiece.
Biebs gave fans a sight to behold as he showed off his best dance moves in the comfy outfit with pal Lil Za who sported a white onesie.