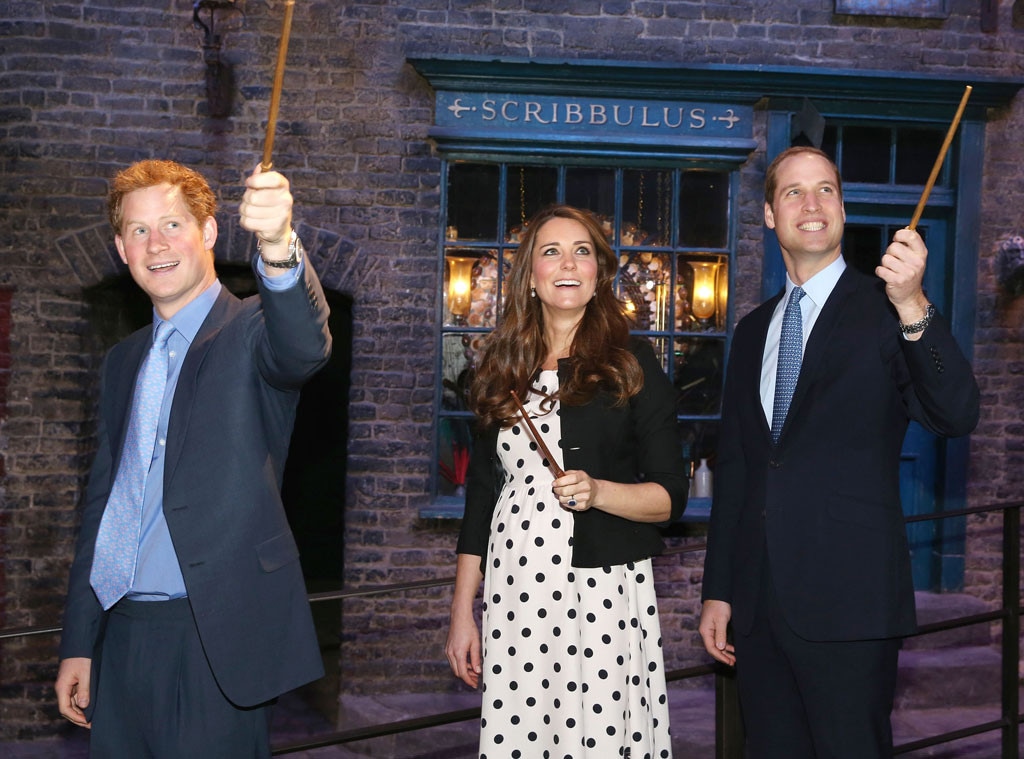 Barcroft Media/startraksphoto.com
Look at those gorgeous Muggles!
On Friday, Prince William, Prince Harry and Kate Middleton (plus her adorable baby bump) got a tour of the Harry Potter and Batman exhibits at the launch of Warner Bros. Studios in Leavesden, England.
There, the royal trio checked out set memorabilia and props from the beloved films. Per The Telegraph, William joked, "Harry is just happy to have seen a real-life talking owl. I haven't told him yet that Harry Potter isn't real." (Uh, Eton was no Hogwarts, but that doesn't mean H.P. isn't real, Wills!)
Barcroft Media/startraksphoto.com
The dad-to-be also checked out the real batmobile, asking, "You don't do baby seats for these cars, do you?"
But it wasn't just a play day for the princes and princess. The Duke of Cambridge also launched the Prince William Scholarships in Film, Television and Games. The scholarships, valued at £10,000 ($15,000) each, will help cover the costs of postgraduate courses in film for U.K. students.
Magical, indeed!