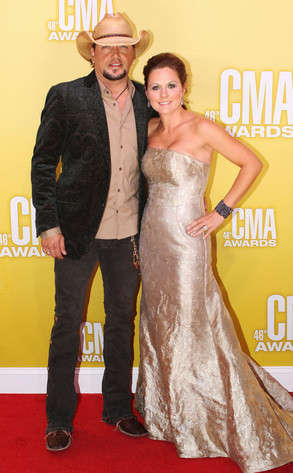 ABC/SARA KAUSS
Jason Aldean and his wife, Jessica, have admitted that their marriage "hasn't always been roses," but have they decided to call the whole thing off?
"Jason and his wife are having problems, but there is nothing more to share with the press at this time," Aldean's rep told E! News Thursday in response to a report that they had separated after 11 years of marriage.
"It's a private family matter, and we hope everyone will respect that he would like to keep it that way."