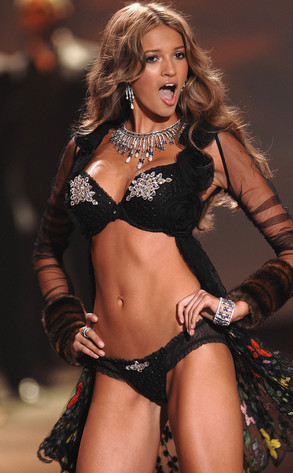 Dimitrios Kambouris/WireImage
Kylie Bisutti insists she isn't slamming Victoria's Secret by saying that she felt "like a piece of meat" while briefly modeling for the brand.
But the ladies' intimates purveyor isn't taking her sit-down with the New York Post—in which the 2009 winner of VS' first-ever national model search claimed that she was encouraged to play down the fact that she was married, eat almost nothing and hook up with celebrities—lightly.
Most of all, perhaps, VS objects to Bisutti's printed remarks associating herself with the Victoria's Secret Angels.