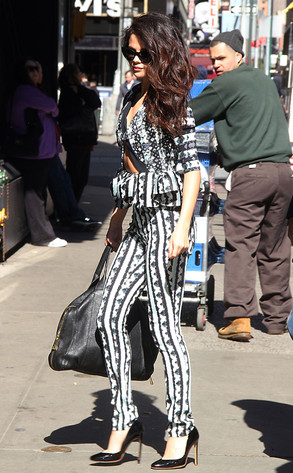 Roger Wong/INFphoto.com
This girl's got it goin' on!
Selena Gomez stepped out on the busy streets of New York City in a patterned pantsuit and sexy stilettos on Thursday.
Onlookers couldn't get enough of the "Come & Get It" singer and turned their heads as she strutted past them.
The 20-year-old brunette didn't seem to notice the commotion she was making and kept her glamorous shades on while walking by the bystanders.