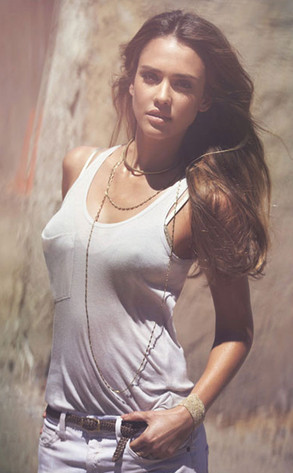 DAVID BELLEMERE/NET-A-PORTER
A lot of celeb moms claim to lose those pregnancy pounds superquickly just by breastfeeding, a little healthy eating, some light exercise, etc.
But Jessica Alba? Well, at least she's honest about how her post-baby body bounced back so fast.
In a new interview with Net-a-Porter magazine, the 31-year-old mom of two admits her weight loss technique was "brutal."