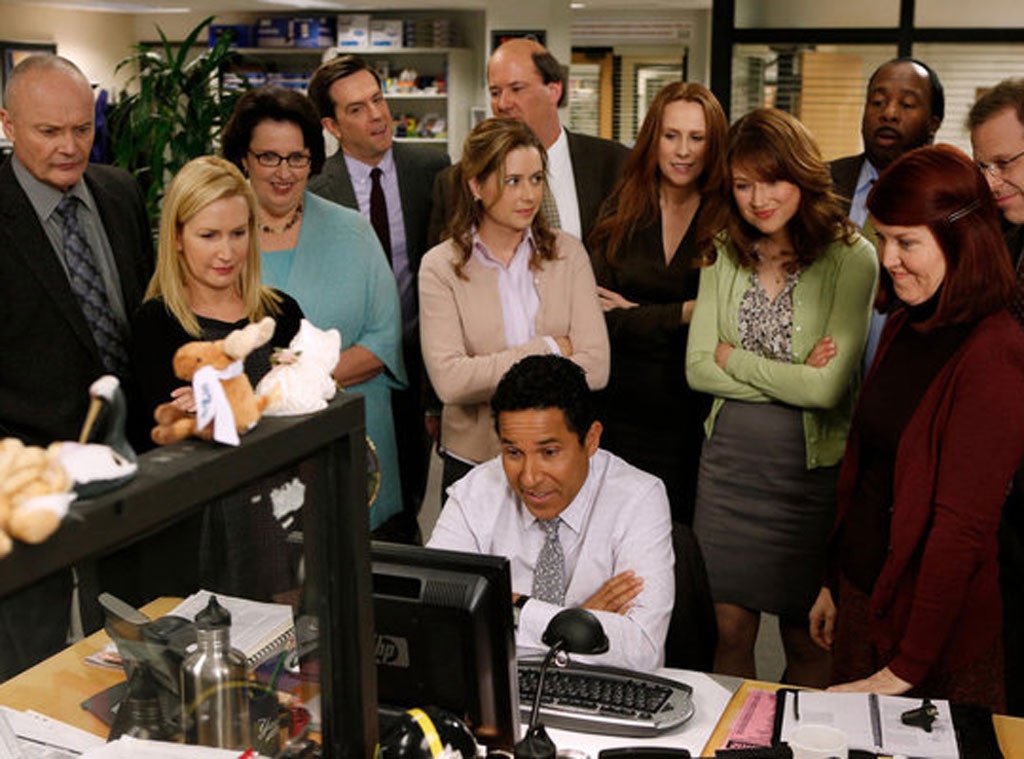 Tyler Golden/NBC
Remember at the end of Steve Carell's second-to-last episode, he said his goodbye to his coworkers was "going to hurt like a mother-f--ker"? That's probably how the end of The Office is going to feel, too.
We sat down with Ellie Kemper and Angela Kinsey about the final four episodes of The Office (which start tonight), and the emotion coming off them was palpable and contangious. Let's just say we got choked up ourselves listening to them talk about how watching promos for the final episodes makes them "weak in the knees."
"It's like a breakup and then you make yourself listen to the songs you and your ex used to listen to together," Kinsey tells us. "It's like a prolonged goodbye. I can't wait for the last four episodes, but I think I'm just going to cry all over the place."
And speaking of crying all over the place, that is exactly what will happen to us if we don't get to see Michael Scott at least one more time before the end. Obviously Kemper and Kinsey couldn't reveal anything about that, but they did tell us if they had it their way, how they would like to see the former regional manager.
"If I had my way, I would really want to see Michael and his family," Kinsey says. "I think he has children. I would like to see him as a father."
To hear more from The Office ladies, including their message to the fans, watch our exclusive interview below!