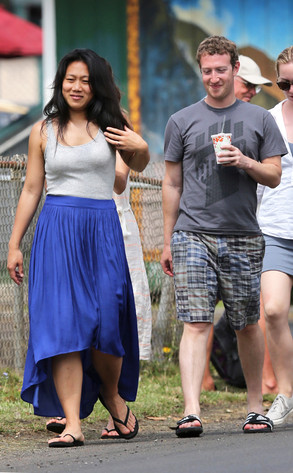 DaGreenTeam/Splash News
Mark Zuckerberg may be a billionaire, but he apparently doesn't have to spend loads of cash to enjoy himself.
The man behind Facebook showed that he still appreciates the simple things in life by going on a Hawaiian vacation with doctor wife Priscilla Chan that, well, resembled a vacay that a non-billionaire might take.
Zuckerberg and his lady were spotted exploring the island of Kauai, just like any other pair of tourists, while in casual clothing and comfortable sandals.