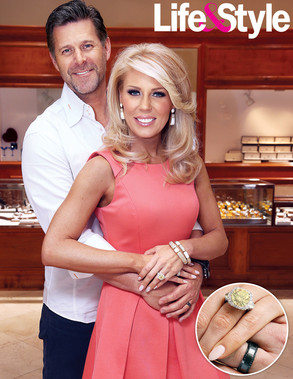 Life & Style
It's not just the guys who get to put a ring on it.
Just ask Gretchen Rossi. The Real Housewives of Orange County star proposed to boyfriend Slade Smiley on April 14, surprising him with a black-gold black-diamond engagement band.
Per Life & Style, Slade surprised his bride-to-be with her own ring five days later: a 4-carat yellow diamond surrounded by smaller stones and designed by Danny Arik for Newport Jewelers.