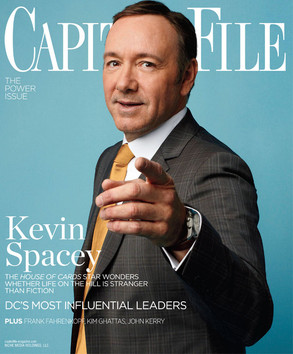 Andrew Eccles/Capitol File
Kevin Spacey has a message for would-be voters: Just because he plays a politician on TV doesn't mean he has aspirations for higher office.
While talking about Netflix's hit political drama House of Cards in which he stars as fictional conniving Rep. Francis "Frank" J. Underwood, the 53-year-old actor said in a cover story for Capitol File that he has no plans to get into politics himself.
"I'm a person who likes to set a goal and then achieve it. I like to get things done," Spacey told the Washington D.C.-based magazine. "I would never walk into a profession where I'd [know] I was going to be frustrated for the rest of my life."