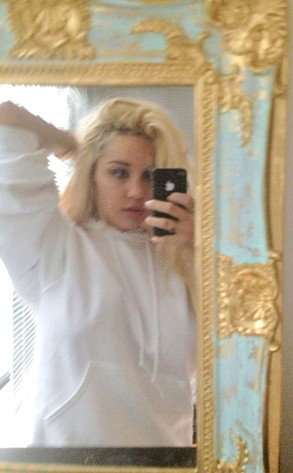 Twitter
You want more pics of Amanda Bynes, you got 'em.
The social-media-loving celeb has been providing fans with a variety of twitpics for a while now—and her stream of selfies shows no sign of drying up anytime soon.
Just yesterday, Bynes posted a mirror selfie while wearing a white hooded sweatshirt, simply captioned, "What up?"