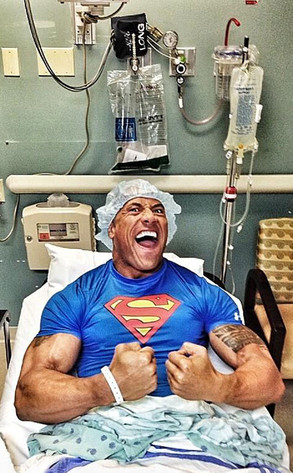 Twitter
Could it be that undergoing emergency hernia surgery left Dwayne Johnson with even more energy than usual?
The erstwhile Rock showed that it's impossible to keep his bod of steel down for long, posting a twitpic of himself that was taken from his hospital bed in which he's wearing a triumphant look and doing his best to burst, Hulk-like, out of his Superman T-shirt.
"Surgery a success! Dr repaired 3 hernial tears (fun pain). Superman is on the mend.. #WeFallWeRise," Johnson tweeted.