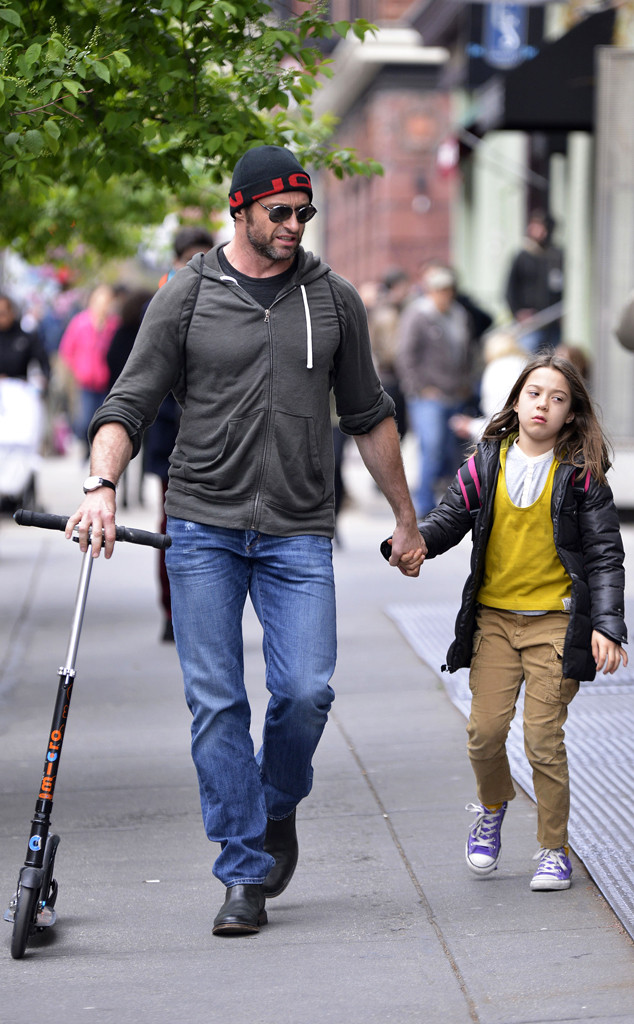 Curtis Means/ACE/INFphoto.com
Hugh Jackman proves once again he's a totally hot dad.
The Wolverine star was spotted in New York City picking up his daughter, Ava, from school.
No fancy clothes for Mr. Jackman when he's not working: He dressed super casually in jeans, a zipped-up hoodie, ski cap and sunglasses. He also held onto his daughter with one hand while carrying a scooter in the other.
You'd think a man this hot wouldn't mind filming close-up shots for his movies, but nope: Jackman apparently was terrified when he learned Les Misérables director Tom Hooper planned to include several close-ups in the big-screen adaptation of the hit stage musical.
So Jackman sought help from Tony Robbins to overcome his fear.
"Hugh has done so many successful films over the years but he felt uncomfortable—even at the times fearful—during close-ups," the self-help guru tells Haute Time, an online magazine about luxury watches. "He felt he needed to free himself of this before taking on the role of Jean Valjean. In live stage performances, the man has no fear, just unbelievable power and the certainty that he can move anyone in his audience.
"I had to help him find the same state, to bring the psychology and capacity he has onstage in front of the camera, and be able to trigger it at will," he continued. "To see him perform at his best and be nominated for an Academy Award was very fulfilling."