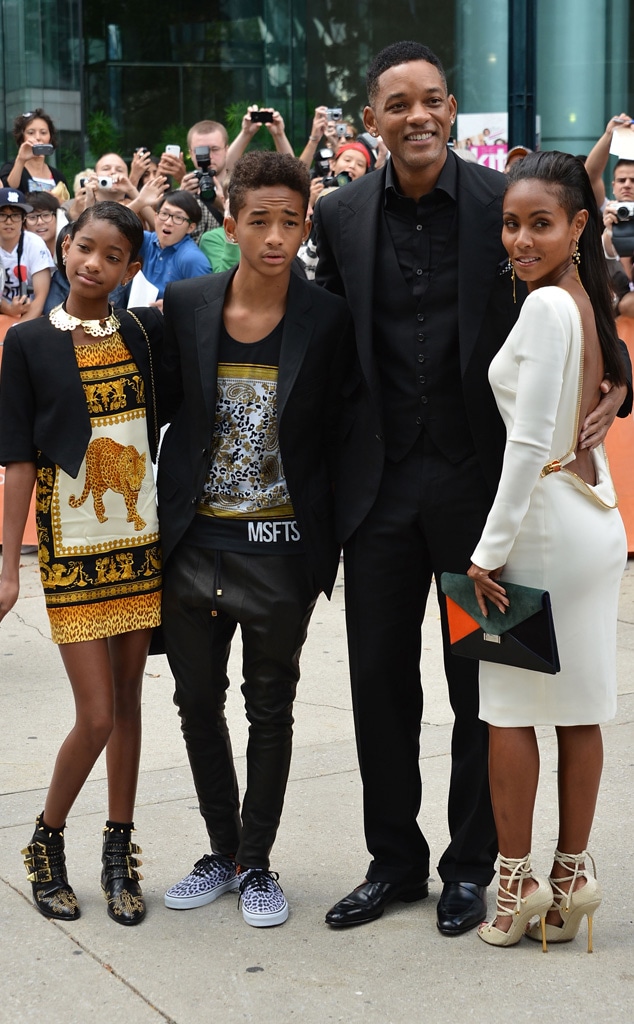 Alberto E. Rodriguez/Getty Images
Having Will Smith as a dad already seems like the coolest thing ever, and now we learn something else that makes that argument even stronger.
The Men in Black star and his 14-year-old son Jaden Smith sat down for an interview with Metro, where the duo discussed working together, their upcoming projects (including their latest film together After Earth) and everyday life in the Smith household.
Which, according to Will, doesn't involve much disciplinary action.
"We [Smith and Jada Pinkett Smith] don't do punishment," the celeb said in response to when he punished Jaden last.
"The way that we deal with our kids is, they are responsible for their lives. Our concept is, as young as possible, give them as much control over their lives as possible and the concept of punishment, our experience has been—it has a little too much of a negative quality.
"So when they do things—and you know, Jaden, he's done things—you can do anything you want as long as you can explain to me why that was the right thing to do for your life."
Jaden's a fan of his parents' technique and said "it works pretty well," noting that, "Other teenagers go to parties and sometimes I be like, 'Why am I here right now?' And most of the time, I just leave right then and there. Some things I don't like to do, that other teenagers do. Everyone thinks that since you make movies, you go to parties, and I like to party, but not normal teenage parties."
Hmmm, looks like the Smiths are on to something here.