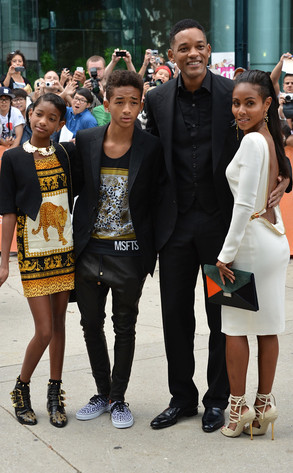 Alberto E. Rodriguez/Getty Images
Having Will Smith as a dad already seems like the coolest thing ever, and now we learn something else that makes that argument even stronger.
The Men in Black star and his 14-year-old son Jaden Smith sat down for an interview with Metro, where the duo discussed working together, their upcoming projects (including their latest film together After Earth) and everyday life in the Smith household.
Which, according to Will, doesn't involve much disciplinary action.