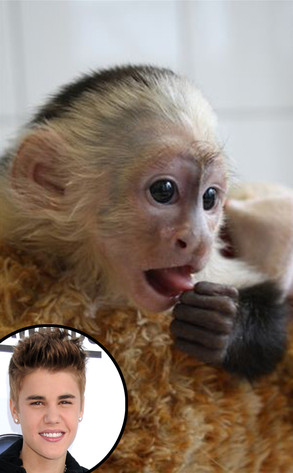 Courtesy of Stefan Heinrich; Sharkpixs/ZUMAPRESS.com
Mallygate is nearing an end, it seems!
Justin Bieber is allowing his pet Capuchin monkey Mally to go to a new home, per the Munich animal shelter that has housed Mally since his confiscation in March.
Roberta Mioni Coltro, a spokesperson for Munich Tierschutzverein, tells E! News: "Justin Bieber's management contacted us and they will give up Mally."