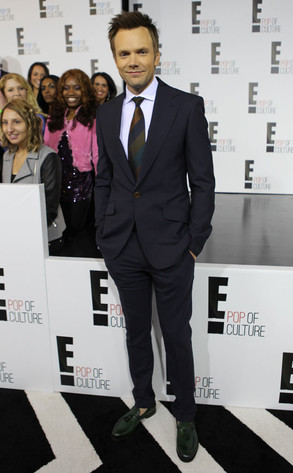 Jennifer Cooper, E!
What's better than The Soup? More Soup!
At Monday night's E! Upfront in NYC, The Soup's host and Community funnyman Joel McHale talked with E! News' Kristin Dos Santos about the hit comedy franchise's pop culture investigative spinoff series.
"It's called The Soup Investigates, where we will go more in depth on pop culture stories," McHale explains of the spinoff. "Such as, we will follow a rose from it being picked from a field in Bakersfield, all the way to when it's given to an emotionally damaged game-show contestant on The Bachelor." Finally, someone shines a light on the unsung heroes of reality TV!
So why did McHale decide it was time to expand The Soup empire? And what are Community's chances of coming back next season?