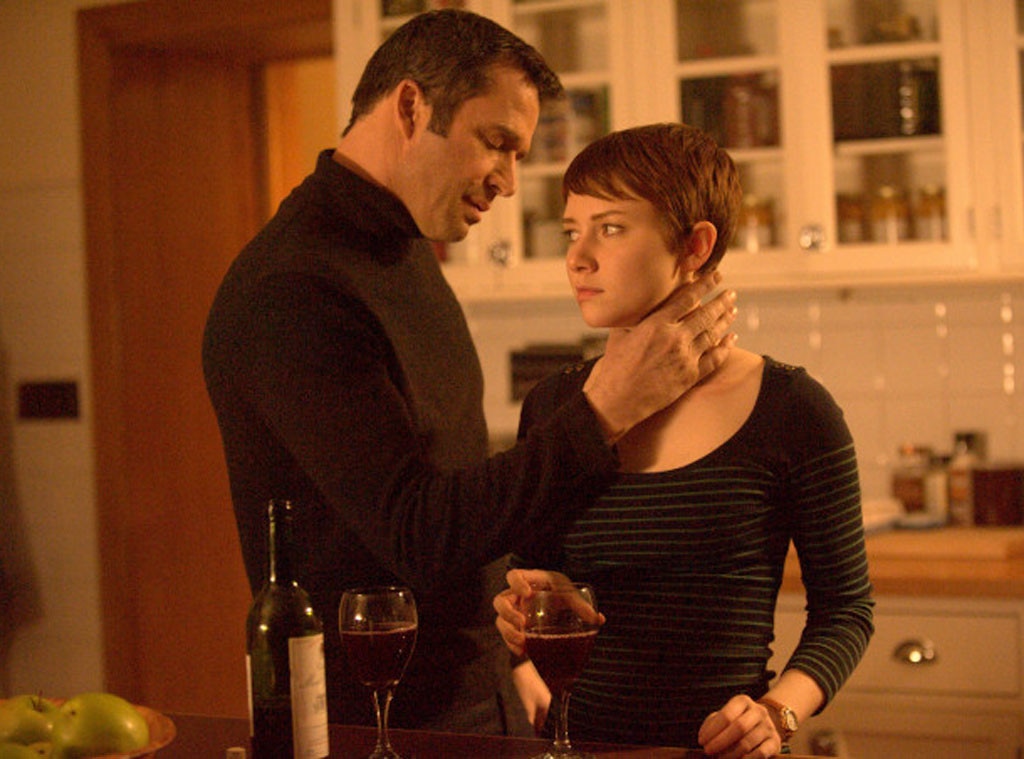 Barbara Nitke/FOX
Spoiler alert! We're about to dig into the biggest, most jaw-dropping moments from Monday night's TV. If you haven't yet watched a particular show, and don't want to be spoiled, skip to the next!
The Following: OK, what does Fox have against pretty, sexually confused boys?! After having Jacob (Nico Tortorella) kill Paul (Adan Canto) earlier in the season, it all came full circle for the beloved psychotic trio in the penultimate episode when Emma (Valorie Curry) ended up slitting her BF's throat. Why? Because he wanted the couple to break free from Joe (James Purefoy), her mentor/other lover. After kissing him, Emma says, "I don't know how to love you both." So guys, still find manic pixie dream girls attractive?! Oh, and Jacob wasn't the only death as part of Joe's master plan was just to unleash his cult on the public as a distraction, leaving five civilians and nine followers dead. Ready for the finale? Us too.
Castle: It feels like Castle (Nathan Fillon) and Beckett (Stana Katic) just got together and already they're close to being pulled apart. Tonight, the tall, dark, handsome and very rich Erik Vaughn (played by Ioan Gruffudd) entered the picture and made Beckett basically doubt what she has with Castle by asking her hard-hitting questions about their relationship. Caskett is in a bit of a rough patch, and by the end of the episode, Beckett is asking her boyfriend where they're going. Yikes.
Bates Motel: Holy. Norman. Bates (Freddie Highmore)! Turns out, the series isn't about how Norman eventually becomes a killer because he already is one! We learn that Norman actually killed Norma's (Vera Farmiga) second husband, but has no recollection of it. Gah!
And following The Following's lead, Bates Motel also made TV a little less pretty tonight, killing off Zach Shelby (Mike Vogel) after he was shot by Dylan (Max Thieriot) when the two tussled. RIP, hot deputy.
The Voice: Two heavy hitters got booted off the NBC reality series tonight: Jessica Childress and Patrick Dodd. And you might have thought, 'hey, someone will "steal" them because they sing like glitter-covered angels.' Nope. No competing coach used a steal on either of those two, and thus, we had to say goodbye to two very talented singers.
Line of the Night: "Kate, there's nothing complicated about meeting a woman like you and knowing what do to."—Erik, pulling out the big charm guns for Beckett and putting down Castle at the same time. How does he do it?!
Gif of the Night: Mike Weston (Shawn Ashmore) throwing some serious shade on The Following.
What shocked you most: The deaths on The Following and Bates Motel or the trouble brewing on Castle?