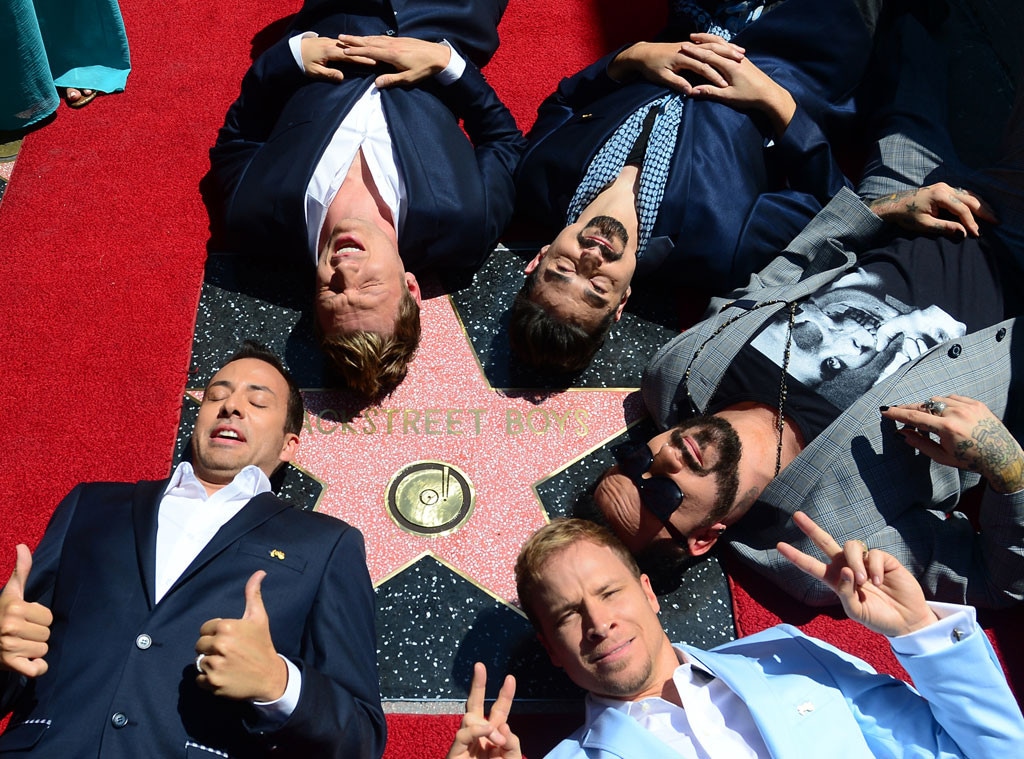 FREDERIC J. BROWN/AFP/Getty Images
Backstreet's back, all right, and after selling more than 130 million albums worldwide, they've been immortalized in Hollywood.
The five members of the Backstreet Boys received the 2,485th star on the Hollywood Walk of Fame today, located between Boyz II Men and The Osmonds, and with screaming fans continuing to support the boys-turned-men during this special occasion, the guys couldn't hide their emotions. 
"I love you guys. And aside from my wedding day and the birth of my daughter, this is hands-down the best day of my life," a choked-up A.J. McLean said.
A teary-eyed Nick Carter also told the crowd, "I never ever imagined in a million years that we would be a part of this."
Meanwhile, Howie Dorough said, "I will one day be able to bring my family here. My kids will be able to bring their kids here and still be able to see the legacy that the Backstreet Boys have carried on for many years," while Brian Littrell joked,"I worked my entire life to never be walked on, but I'm OK with this one."
Kevin Richardson summed it up with, "What a beautiful day. What another beautiful way to celebrate 20 years together."