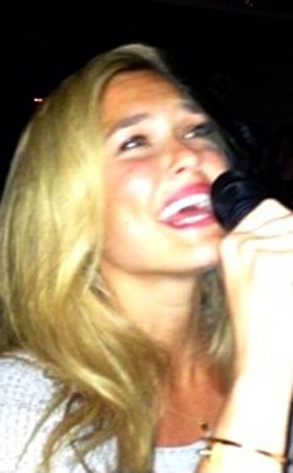 Instagram
Does Bar Refaeli have a new career on the horizon? It sure looks like it!
The 27-year-old model documented her karaoke night on her Instagram and posed with a pal while singing at the top of her lungs.
The blond beauty grabbed the mic and looked like she was having a blast during her serenade session.