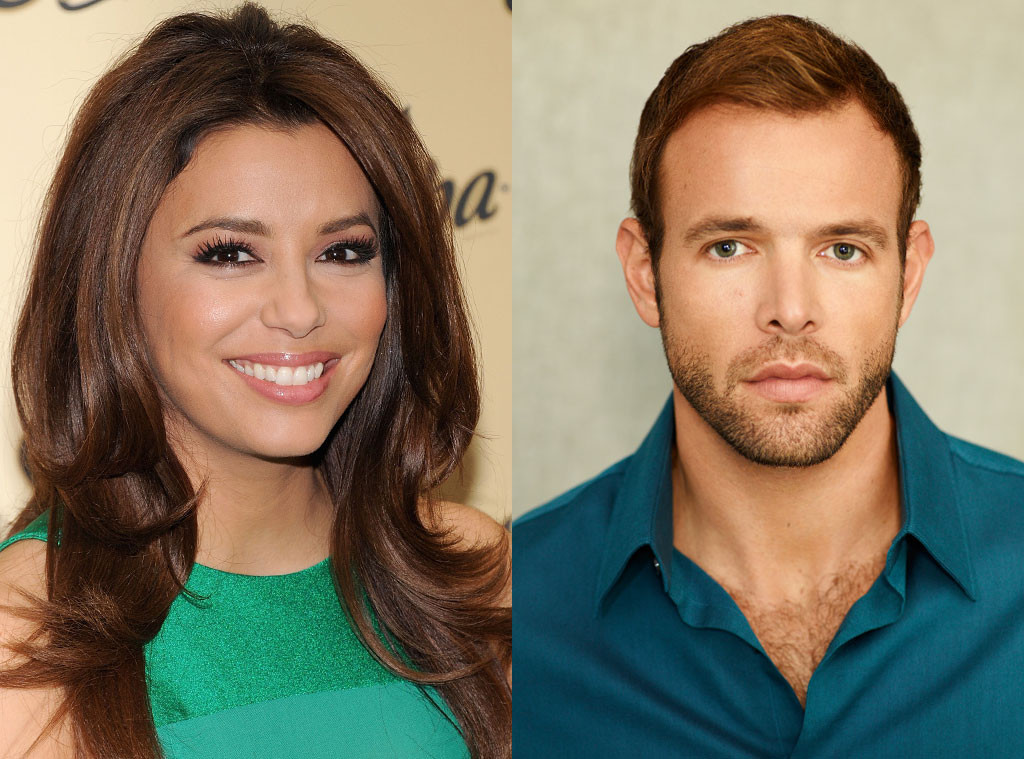 Jamie McCarthy/Getty Images, Joseph Cultice/NBC
Eva Longoria hasn't gone for a swim in the talent pool.
"WHAT?! AGAIN? Sorry guys, still not dating @ernestoarguello Who are these 'sources'??" the former Desperate Housewives star tweeted today, shooting down a report that she is dating Miami Beach entrepreneur Ernesto Argüello, one of the eligible bachelors from Ready for Love.
Longoria is one of executive producers of the NBC show, which features three gents looking for the real thing among 36 single women.
Longoria's rep had also denied the report to E! News, saying, "Eva is not dating Ernesto. She is friends with all of the guys and matchmakers from the show, but nothing further."
Longoria further tweeted: "Sorry @ernestoarguello is NOT dating me, but u can see who he is dating on #ReadyForLove tomorrow night on NBC after #TheVoice!"
The dating rumors went into overdrive after they were spotted going for a drive together in Longoria's Bentley convertible on Sunday in L.A.—after, we're told, Argüello stayed overnight at her house. 
An eyewitness tells E! News that the pair didn't make any stops, they just drove around the city with the top down, "talking and laughing together. Eva seemed really happy. At one point she was resting her head on his shoulder, it was very sweet. After a little while of driving around, they went back to her house and spent the rest of the day together there."
"They hang out a lot and have a great time together," a source tells us. "The two have been fond of each other for a long time and are always laughing together. They have a similar sense of humor." Argüello, who is based in Miami, stays at Longoria's house when he's in L.A., the insider says.
Meanwhile, Longoria dined with Argüello, celeb chef Bobby Flay and stylist Robert Verdi last Thursday in New York City. "Good friends, good times," she wrote on WhoSay alongside a pic of the happy-looking foursome.
(E! Online is a member of the NBCUniversal family.)
—Additional reporting by Melanie Bromley