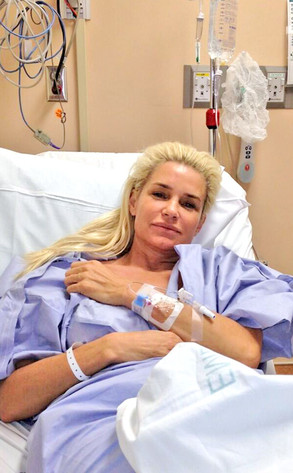 Twitter
Even the extra-healthy fitness guru Yolanda Hadid can take a hit from time to time.
The Real Housewives of Beverly Hills star, who was famous for waking up early to get in a workout and attempted to get the other ladies on the master cleanse, underwent surgery on Friday to remove a port in her arm that was being used to treat her Lyme disease, a bacterial infection obtained from tick bites.
"❤Exciting day, getting my port out, xoxo," Foster tweeted while at the hospital. Yes, she said exciting day. Yes, she still looks that good.