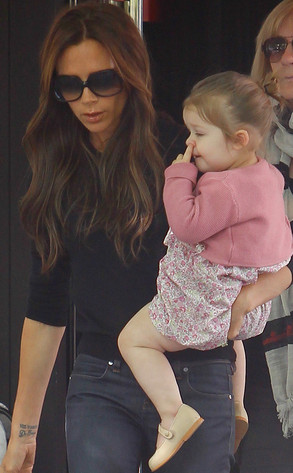 Splash News
What an adorable pic.
Victoria Beckham's daughter sweet Harper is just a wee thing, but she already knows how to draw attention while out with her mom.
The adorable one-year-old was caught with her fingers up her nose (don't judge, people; we've all been there) as the two left the restaurant Matignon in Paris over the weekend.