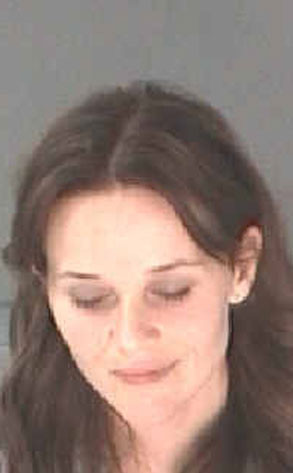 Here's something we thought we would never see: A Reese Witherspoon mug shot.
The Water for Elephants star was arrested and briefly jailed in Atlanta early Friday morning on charges of disorderly conduct, while her agent hubby Jim Toth was booked for an alleged DUI.
Thus, of course, the mother of three has a newly minted mug shot, and it's still hard to believe we're staring at the sweet-as-pie star in the snap.