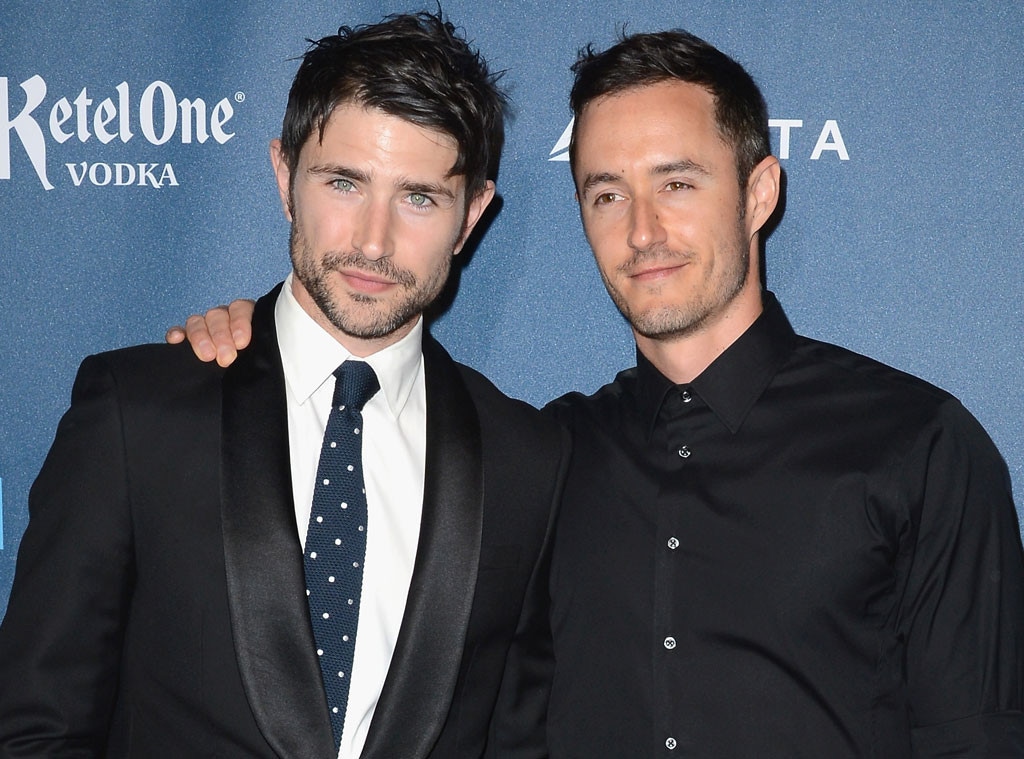 Earl Gibson III/Getty Images
Matt Dallas is in full wedding-planning mode!
The former Kyle XY star, who came out earlier this year, says he's in the very early stages of planning his nuptials to musician fiancé Blue Hamilton.
"We talked about it a lot and we've been doing lots of planning, but there's no official date set yet," the hunky 30-year-old actor told us at this weekend's GLAAD Media Awards in L.A.
Dallas says they will "probably go somewhere" outside of L.A. for the wedding, but that there's no chance of him becoming a groomzilla during the planning process.
"No, definitely not," he smiled. "We're both like the most easy going [guys]. For us, it's more about just having a celebration and throwing a party. Yeah, so no stressing out and getting crazy about wedding plans."
"You're supposed to enjoy it," Dallas added. "It's supposed to be fun."
Dallas publicly came out as gay in January when he announced his engagement. "Starting off the year with a new fiancé, @bluehamilton," he tweeted. "A great way to kick off 2013!"
Congrats, you two!