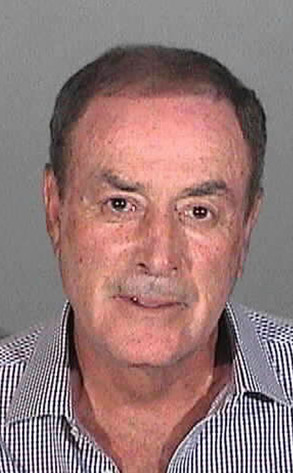 Santa Monica PD
Legendary sports announcer Al Michaels was collared Friday night on suspicion of driving under the influence in Santa Monica, Calif.
Per the Los Angeles Times, the 68-year-old Michaels caught the attention of two motorcycle cops who observed him making an illegal U-turn near a DUI checkpoint at around 9:30 p.m..
After they pulled him over, the officers reportedly smelled alcohol on the sportscaster's breath and noticed he was slurring his speech, Sgt. Richard Lewis said.