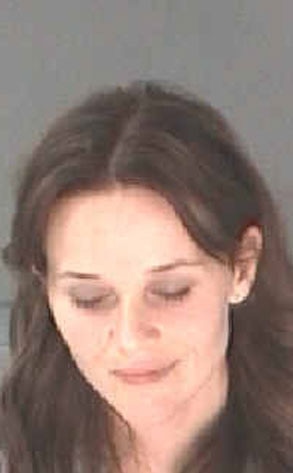 Reese Witherspoon has spoken out in the wake of her surprising Friday night arrest and brief jailing for disorderly conduct, releasing a contrite statement of apology for her uncharacteristic, headline-grabbing behavior.
"Out of respect for the ongoing legal situation, I cannot comment on everything that is being reported right now," she said. "But I do want to say, I clearly had one drink too many and I am deeply embarrassed about the things I said.
"It was definitely a scary situation and I was frightened for my husband, but that is no excuse."
The 37-year-old and her agent hubby Jim Toth were both arrested early Friday, Toth for an alleged DUI and Witherspoon for allegedly disobeying instruction from a police officer to remain in her vehicle during the traffic stop.
"I was disrespectful to the officer who was just doing his job," she continued. "I have nothing but respect for the police and I'm very sorry for my behavior."
A court hearing on the matter has been set for Monday at 8 a.m. in Atlanta Municipal Court, though neither the actress—who proved herself a consummate pro by attending tonight's New York premiere of her new film Mud despite her newsmaking—nor her husband are expected to be present.