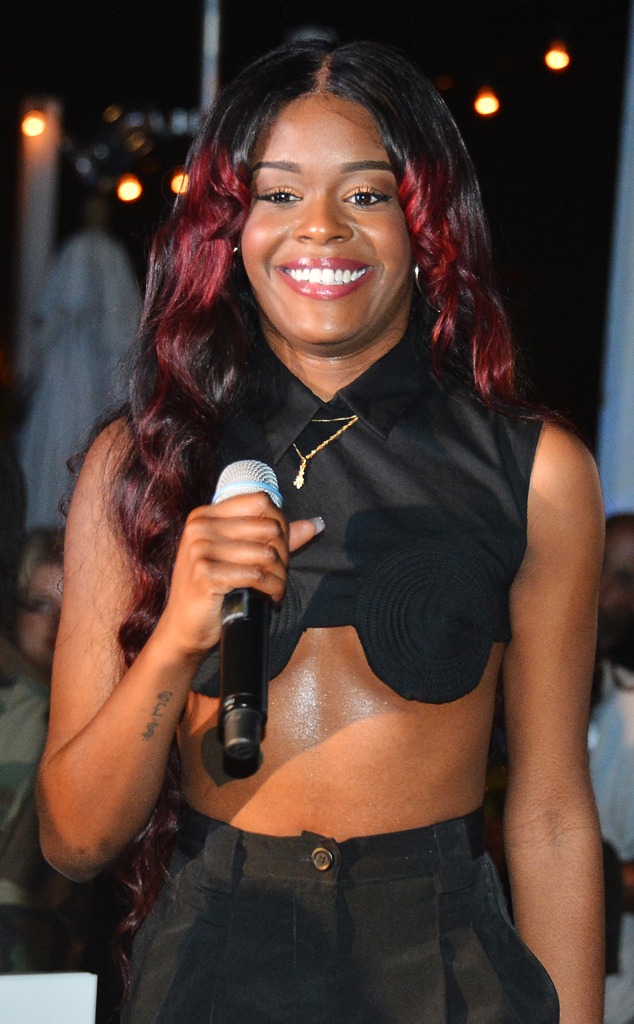 Frazer Harrison/Getty Images for HTC
Azealia Banks has made some waves with her Twitter rants, and it looks like the rapper could be ready to step away from her social media soapbox.
The "212" singer tweeted (then deleted) on Friday: "My days of twitter terror are about to be over. I have to turn over my password."
It's unclear why the Harlem-based artist sounds ready to relinquish control of her Twitter account, but perhaps it's for the best.
Banks has caused controversies with some of the music industry's top names, including Rita Ora, Baauer, A$ap Rocky and Lil' Kim. And that's just a partial list…
In March, Banks went off on Ora after the two apparently butted heads at the Future Music Festival in Australia.
Banks tweeted, "She's mad she's Rihanna's understudy" and "LOL Rita Ora is so thirsty. She climbed over the wall of my dancers dressing room to snap photos."
Banks released the long-awaited video for her single "Yung Rupenxel" off of her debut album, Broke With Expensive Taste on Tuesday.
Hopefully Banks can share her opinions in new music and not on Twitter!