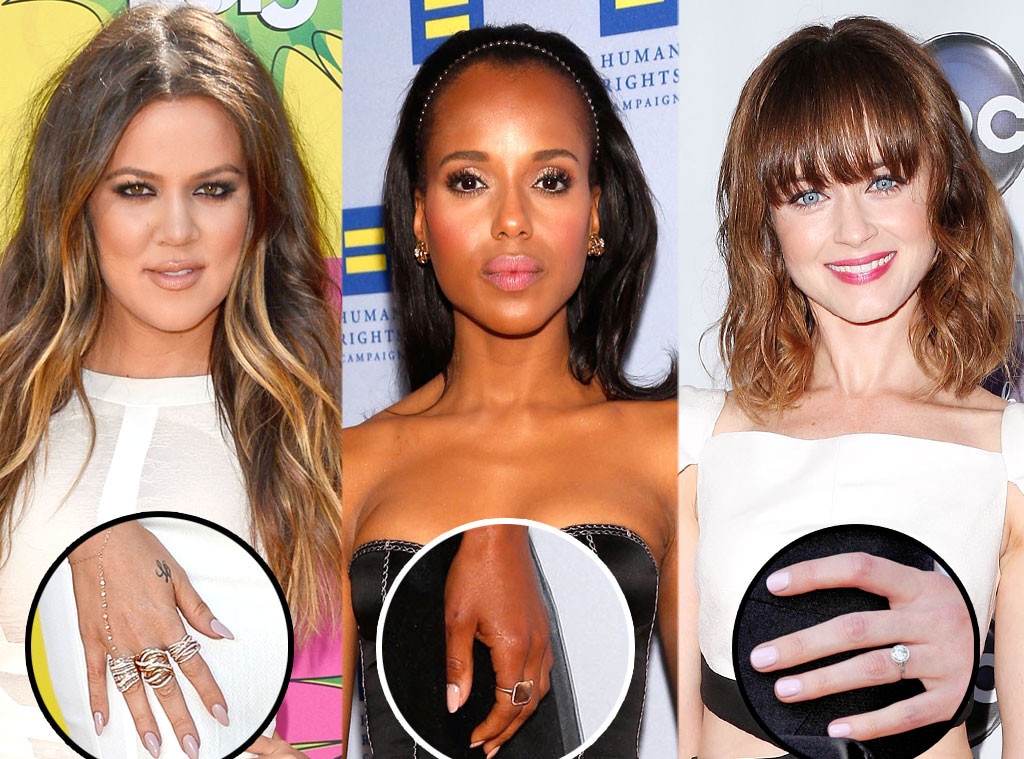 Getty Images; WireImage
Stars are in a nude mood!
Neutral nails dominated award season, but lately celebrities have been hitting the red carpet with an updated beige hue. Khloé Kardashian Odom, Kerry Washington, Alexis Bledel and more have been sporting pale pinkish-nude shades on their fingertips.
While the tint isn't exactly a pastel, the polishes are opeque enough to make a statement without completely stealing the show. Not that anything could distract from the brand new sparkler Alexis was given by fiancé Vincent Kartheiser.
The bright spot in this trend? The petal polish is universally flattering and works on any skin tone—no need to fret over finding the right shade. Just pick one and paint!