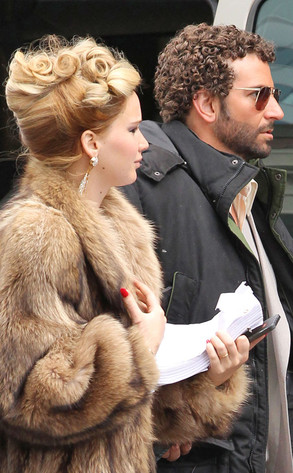 Patriot Pics/FAMEFLYNET PICTURES
With Boston on lockdown as authorities continue the massive manhunt for Marathon bombing suspect, Dzhokhar Tsarnaev, one high-profile Hollywood film is also feeling the effects.
Producers pulled the plug on location shooting today in the city on David O. Russell's American Hustle, which reunites his Silver Linings Playbook principles Bradley Cooper, Jennifer Lawrence and Robert De Niro and also costars Christian Bale, Amy Adams and Louis C.K.
A Sony Pictures rep confirms to E! News that the production has heeded Governor Deval Patrick's request for everyone "to remain indoors."