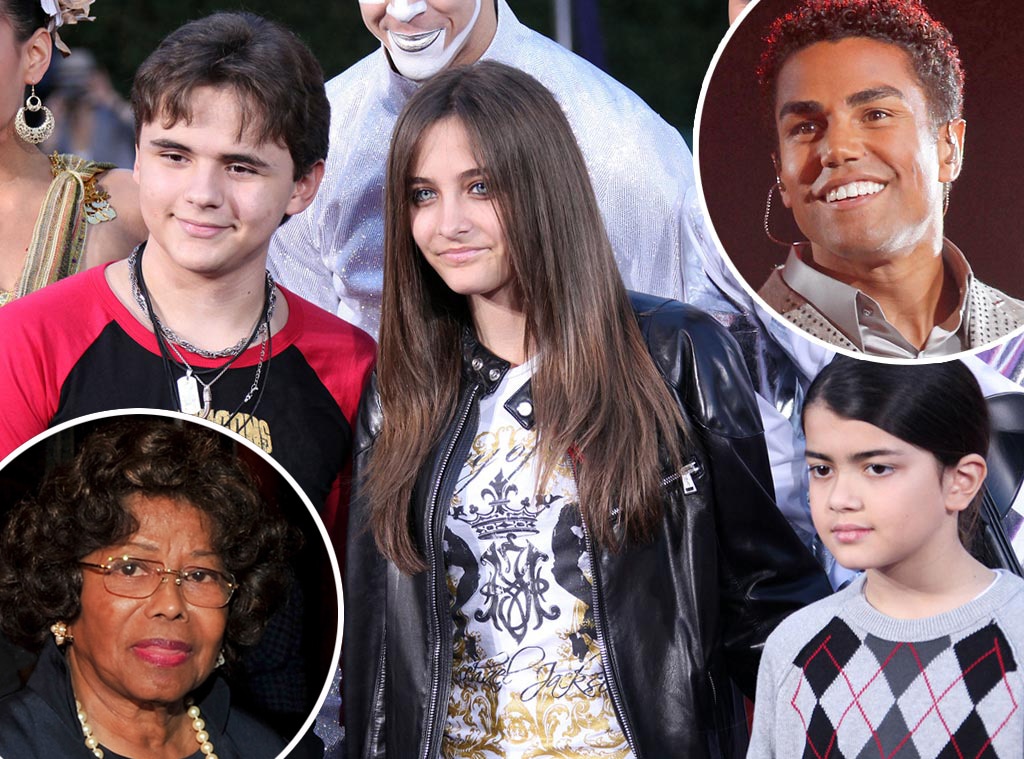 Krista Kennell/Sipa USA; JSN Photography/Getty Images
Michael Jackson's nephew, T.J. Jackson, really stepped up after the pop star's tragic death in 2009.
Although Michael's mother, Katherine Jackson, was initially the sole guardian for Prince, 16, Paris, 14, and Blanket, 11, T.J. has (per Katherine's request) been legal co-guardian of the children since Aug. 22, 2012
Now, per the Jackson family matriarch's request, T.J. will be granted $9,000 monthly for the time he devotes to Michael's children.
In a legal declaration obtained by E! News, Katherine, 82, estimates that "on average T.J. spends between 60-80 hours per week on matters relating to his role as co-guardian of the children." In the document, filed last month with L.A. Superior Court, she also points out that T.J. has a wife and three children at home and states that, "The amount of time each week he dedicates to his co-guardianship duties, is an impediment to T.J. pursuing his own career and other income generating activities."
It was Katherine who "originally suggested to T.J. That he be paid an amount in excess of the $9,000 per month that is now being requested." T.J. rejected this amount, "saying that it was too much, in spite of the fact that the proposed amount was just slightly more than what the children's full-time nanny earns."
Katherine said that "after a lot of convincing on my part, T.J. eventually agreed to compensation in the amount of $9,000.00 per month."
T.J. consented to his grandmother's request last month, and on April 13, this request was approved by L.A. Superior Court, which pointed out that T.J. "performs valuable services for the benefit of the children and that it is in their best interests that he continue to do so."
We're just glad to see Michael's children have a strong support system that seems to want the very best for them.