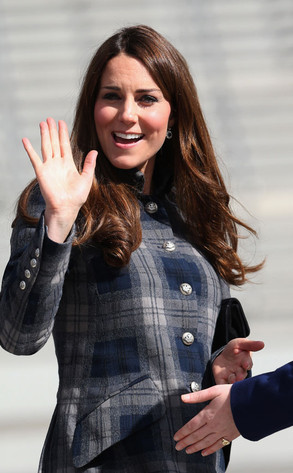 Chris Jackson/Getty Images
Kate Middleton is due in July and, while we cannot wait for the arrival of the royal baby, we really can't get enough of her pregnancy.
There was no doubt from the start that Kate was going to be one of the most stylish expectant mums around, her perfectly cut coats and dresses remaining as fashionable as ever as the bump beneath them started to show.
Meanwhile, the world has been keeping a close watch on Kate's tummy, waiting for that little royal roundness to bloom into a full-blown baby bump. Well, wait's over!