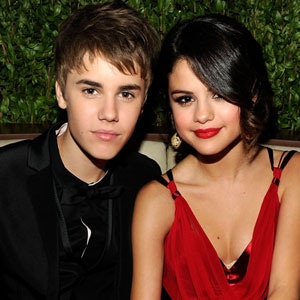 Kevin Mazur/VF11/WireImage
Selena Gomez is in Oslo, Norway, right now—and so is Justin Bieber!
Gomez was spotted getting off a plane at Gardermoen Airport at about 8:30 p.m. local time. She landed at about the same time that her ex-boyfriend was performing a concert in Oslo.
No word on why Gomez has jetted to the Norwegian capital, but as far as we can make out she has no official business there.
Bieber's next tour stop is in Denmark on Saturday.
Gomez has been busy promoting her new single, "Come and Get It." She performed earlier this week at the MTV Movie Awards and Dancing With the Stars. She's scheduled to do the same on Late Night With David Letterman next Wednesday.
Bieber and Gomez first broke up in early November. They have been spotted together a few times since then.
Reps for both superstars declined to comment.
—Reporting by Sally Clary