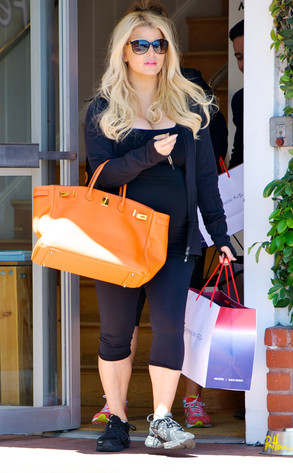 WOLF/NPG.com
Did Jessica Simpson had a "Jessica moment" on Wednesday?
Well, it certainly looked like the pregnant star had on mismatched sneakers during her shopping trip in West Hollywood. However, upon closer inspection, it was just the light causing one of her shoes to look so much darker than the other!
But really, if the 32-year-old fashion mogul had wanted to kick of what would be summer's hottest trend, she certainly has the style power to do so.