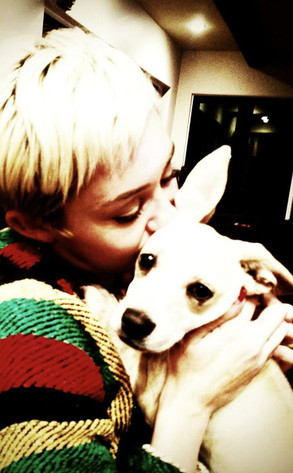 Twitter
Baby Bean has grown up so fast!
On Wednesday, Miley Cyrus tweeted a picture of herself giving a kiss to her adorable Chihuahua-mix rescue.
Miley adopted Bean in early January, tweeting that the tiny pup "brought so much sunshine" with her arrival. Back then Bean was itty-bitty, with soft puppy ears. Now, Miss Bean has doubled (at least) in size, and those precious floppy ears are now upright and lopsided with a life of their own!