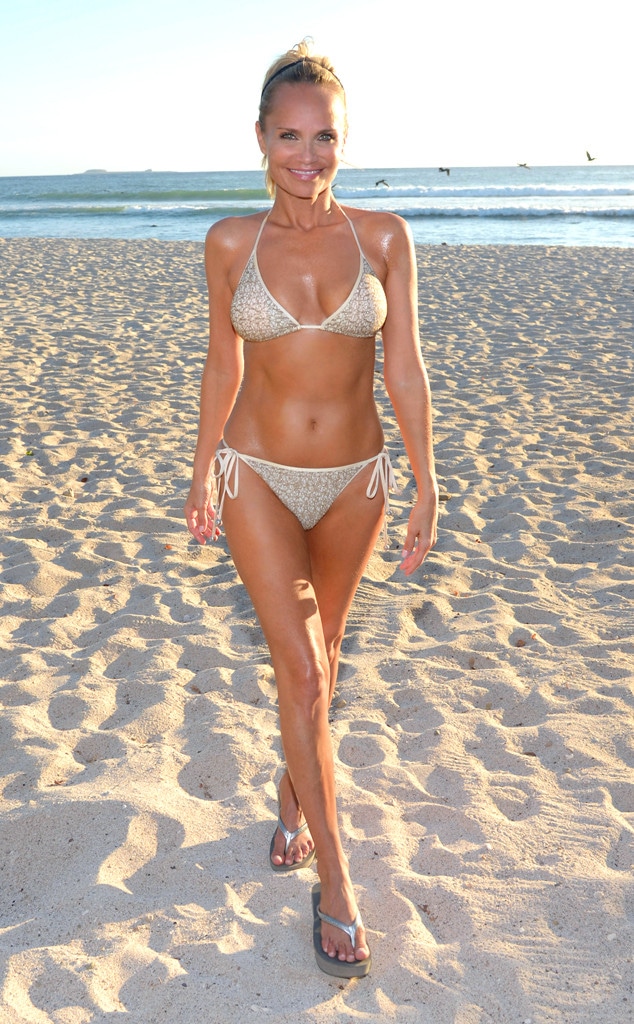 Michael Simon/startraksphoto.com
Ladies of all shapes and sizes, you are beautiful.
Keeping that in mind, even Kristin Chenoweth (aka one of Hollywood's tiniest stars), finds what she thinks are imperfections with her body.
On March 30, the 4-foot-11 singer-actress tweeted, "How can one weigh 88 lbs and still have a muffin top? #itscalledcokacola"
Oh goodness. Well, Kristin, 44, showed off her toned, petite bikini body this past weekend at The St. Regis Punta Mita Resort in Mexico. (And if she has a "muffin top," we've got a whole bakery situation going on here.)
But being itty-bitty isn't always fun for Ms. Chenoweth. In 2011, she told People shopping for a bikini is like "hell on Earth."
"I'm a 32C on top. I have curves!" she said. "I'm not a stick, so the wrong suit can make me look squatty. I have to watch that."
Well, we think you look great, babe!