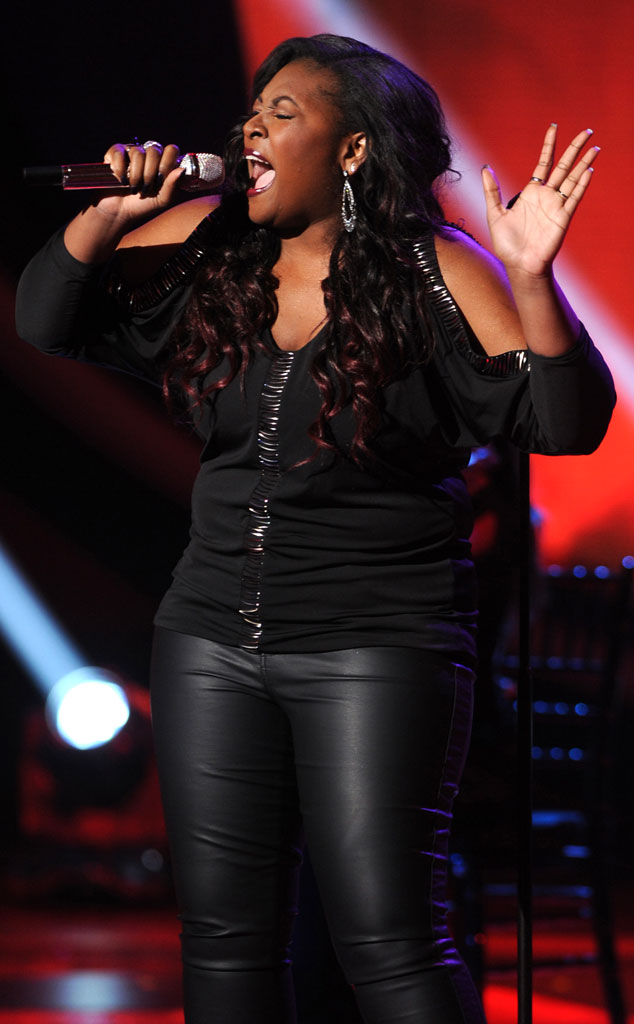 Michael Becker / FOX
The most surprising thing about Mariah Carey and Nicki Minaj's latest catfight on tonight's American Idol wasn't that it happened—by now, we know these divas live for the dramz—but rather that, after the show ended, the two seemed to be (gasp!) making nice because we spotted them carrying on an actual, by-all-appearances civil conversation at the judges' table.
As far as we can tell, those few words are the first the two music superstars have exchanged all season long. What on earth could Mimi and the Barbz babe been dicussing? And why weren't their mics still on so we could eavesdrop??
A temporary truce, however tentative, certainly didn't seem to be on the menu when the night began. The history-making all-ladies' Top 5 performance show had barely started when the two judges cattily disagreed over Kree Harrison's performance of the Black Crowes' "She Talks to Angels." While Mariah thought the Nashville native could sing anything, she also thought Kree was trying too hard with this one—a critique the always sensibly hot Keith Urban agreed with but Nicki most definitely did not. Before we knew what was happening, Nicki was whipping out the faux British accent and telling Mariah to "simmer down, sir." (Huh?)