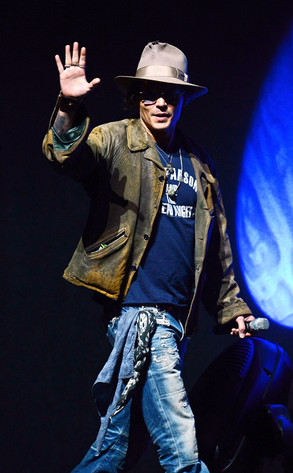 Ethan Miller/Getty Images
Those theater owners just have all the luck.
A few days after Brad Pitt just happened to show up, Johnny Depp surprised the crowd at CinemaCon today in Las Vegas when he took the stage to promote The Lone Ranger, which rides into theaters July 3.
And he wasn't lone...