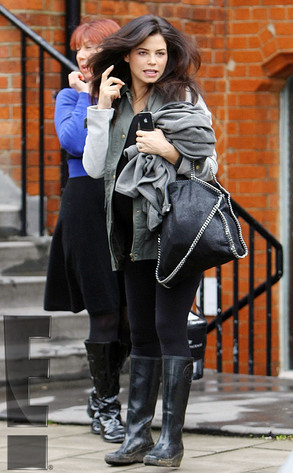 FameFlynet.uk.com
Jenna Dewan is prepping for her baby by living the London life!
The pregnant 32-year-old actress and her hubby Channing Tatum have flocked to England to enjoy their last weeks without the responsibility of being parents. So what have they been doing and who are they hanging out with?
"Channing has been working really hard while he is here," a London source tells E! News exclusively. "He's been on the [Jupiter Ascending] film set for 12 hours a day so for a lot of the time Jenna has been here, she's been without him but she seems to be keeping herself quite busy as she prepares for the birth."