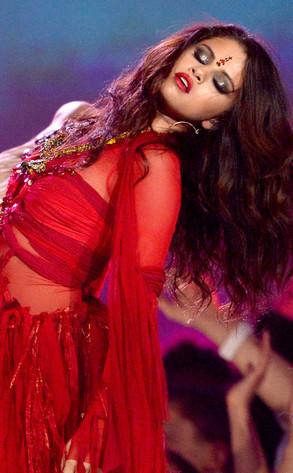 Kevork Djansezian/Getty Images
Selena Gomez is apparently not letting criticism over her donning a bindi at the MTV Movie Awards get in the way of sporting it again. And again.
The 20-year-old pop star wore the traditional forehead decoration to perform "Come & Get It" on Ellen Tuesday (she taped it Monday), as well as on last night's Dancing with the Stars' elimination show.
E! News spoke with Douglas Overton Blue from the Vedanta Society of Southern California, a Hindu temple in Hollywood, to get his take on the situation.