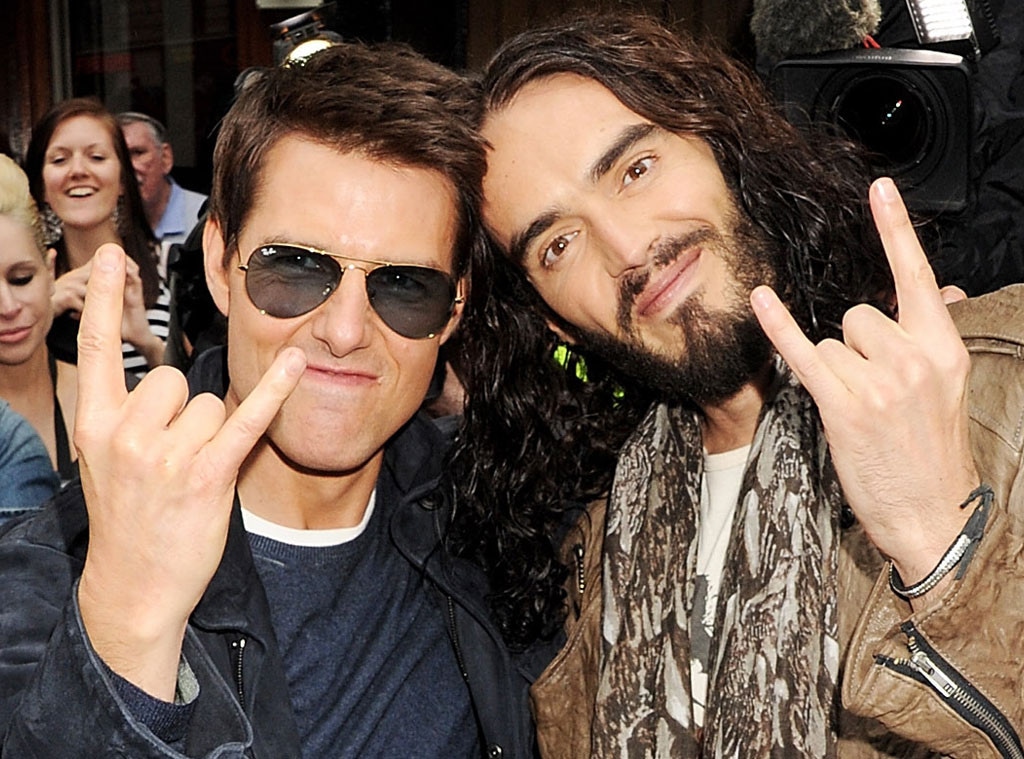 Dave M. Benett/Getty Images
Russell Brand is a little upset with Tom Cruise.
The 37-year-old comedian stopped by Conan O'Brien's show this week, where he opened up about bonding—or the lack thereof—with Cruise while on the set of their 2012 flick Rock of Ages.
"Firstly, he's a glorious man and he's very kind and sweet," Brand said, adding, "That's what you say if you want to continue to work in the film industry."
"But I was thinking he's a member of that religion called Scientology," he continued. "I thought, 'Oh, I'm interested in that.'"
Brand joked that during filming, he tried to bait Cruise into bringing up the topic of his religion. "That man had no interest in getting me into Scientology at all," a peeved, yet hilarious, Brand said. "If there's a cult that don't want me, I want to know why!"
Aside from Cruise, Brand also opened up about wanting to have a—wait for it—foursome with Khloé, Kourtney and Kim Kardashian. There's just one little setback. "The Kardashians are unlikely to all have sex with each other due to the taboo of incest," he cracked. "It's a type of belief people have."
Check out the hysterical videos of Brand below!