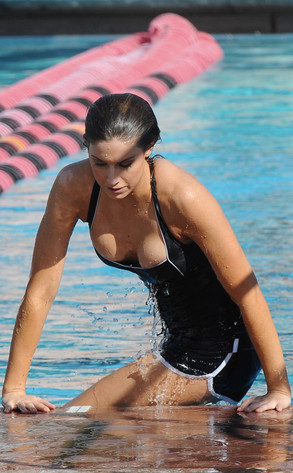 JFXimages/WENN.com
Splash sure is making a splash.
Just weeks after Kendra Wilkinson quit the ABC diving competition due to her fear of heights, Katherine Webb is the second celeb to quit—but not by choice!
During the episode, Webb, who modeled in the 2013 Sports Illustrated Swimsuit Issue, that she was forced to exit due to injury. "I went to the doctor and, unfortunately, he told me I'm out for the competition," she said.
Because she had to leave the series, Splash brought back a recently eliminated contestant to dive: Louie Anderson!