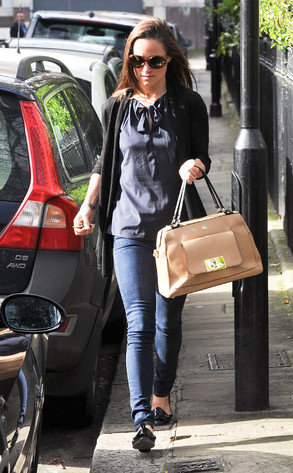 Neil Warner/Splash News
Hey there, Pippa Middleton.
Kate Middleton's sister was spotted in the Chelsea section of London earlier today, after she'd spent the weekend at her aristocratic pal's wedding in Aberdeenshire, Scotland.
Pippa looked fab while keeping it extra cazh in a pair of jeans, navy blouse, flats and oversized handbag.