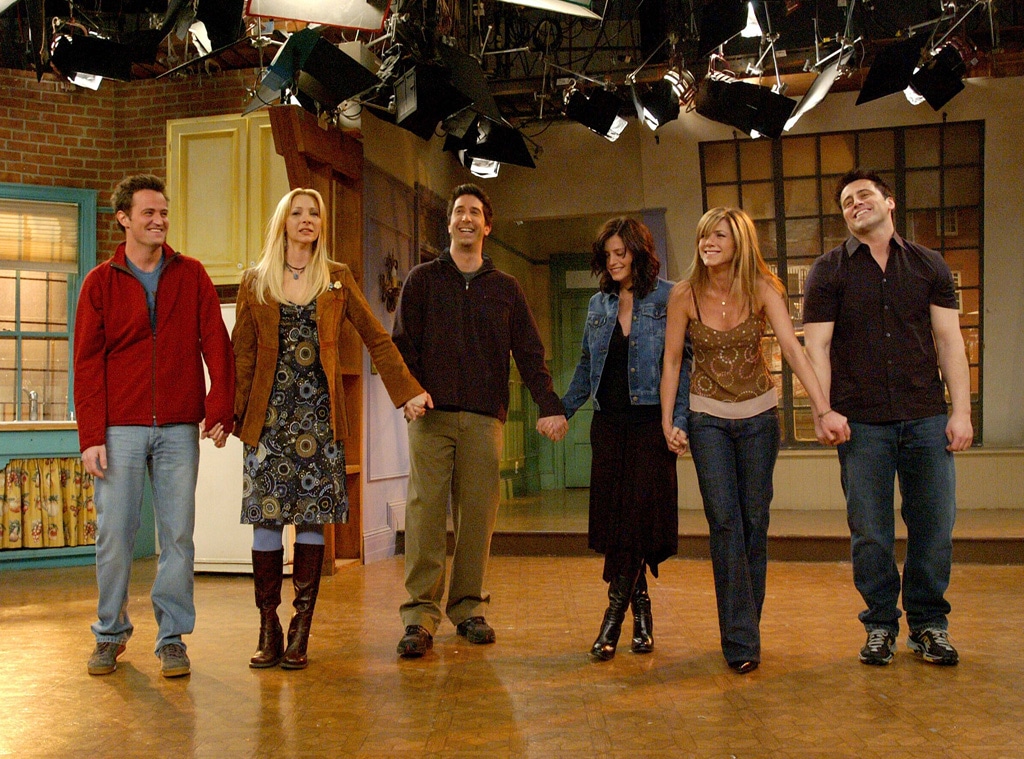 NBC
We wish we could tell you that we were cool, calm and collected professional journalists when we first heard the rumors and reports about NBC reuniting the Friends cast for a reunion and/or a whole comeback season. We were not; we freaked out just like Ross (David Schwimmer) did when he found out someone ate his leftover turkey sandwich.
We also wish we could tell you that this report (that started with a random story from the site StarMedia), was true and that Jennifer Aniston, Matthew Perry and the rest are headed back to Los Angeles to personally help rebuild the Central Perk set, but alas…we cannot.
An NBC source tells us that despite mini-Friends reunions happening with Courteney Cox on Perry's Go On and Matt LeBlanc appearing on Lisa Kudrow's Web Therapy, this story is "not true." But (and it's a good but!), it's not the craziest idea the Internet has ever had.
Another NBC insider reveals to us that a Friends reunion is something the network has "talked about," but there has been "no forward motion" on the idea.
Back in November of 2012, Matthew Perry took to Twitter to response to a photo of the famous orange couch floating around the Internet, touting a Friends reunion scheduled for Thanksgiving of 2014. "There is zero truth to this rumor," he tweeted. 
Our own Marc Malkin will be seeing Jennifer Aniston tonight at the premiere of Call Me Crazy, and you bet your Smelly Cat mixed tapes that we'll be asking her all about this.
Friends fans, do you want a reunion and/or comeback season? Or do you think it ended perfectly and should be left alone?
—Reporting by Kristin Dos Santos