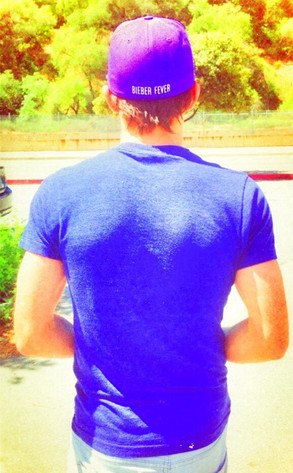 Twitter
Maybe Drake Bell is actually one of those "insane" Justin Bieber fans that he's talking about? Or maybe he just likes to push people's buttons.
The Splash contestant and former Nickelodeon star has made it very clear that he enjoys poking fun at the young pop singer, and today he gave Beliebers something else to enjoy.
"Leaving dive practice," Bell tweeted, with a photo of himself from the back, wearing a purple (J.B.'s favorite color) baseball cap that said "Bieber Fever."