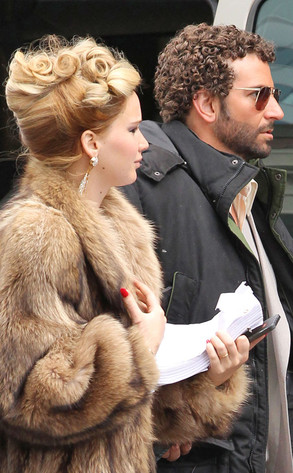 Patriot Pics/FAMEFLYNET PICTURES
Director David O. Russell is ready to hustle.
The Oscar-nominated helmer has been teasing us with a string of hair-raising photos of his two Silver Linings Playbook stars, Jennifer Lawrence and Bradley Cooper, as they reunite on the Boston-area set of his new period flick, which chronicles the notorious Abscam political scandal of the 1970s.
But the biggest tease of all was the film's title—as in, there wasn't one.
Until now.