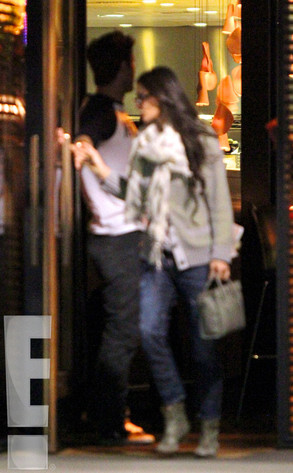 National Photo Group
Ashton Kutcher who?
Demi Moore is all about Harry Morton these days! The stunning 50-year-old actress dined with the 31-year-old restaurateur (well, owner of the Pink Taco franchise) at South Beverly Grill in Beverly Hills, Calif., Monday night.
A source tells E! News that Demi and Harry, who've been dating for five or six months, arrived separately. The duo then spent about an hour inside the eatery. Before they left, Harry arranged for both of their cars to be ready when they walked out and, like a gentleman, he paid Demi's valet as well.